Affordable Auto Insurance With Over
4.5 M policies SOLD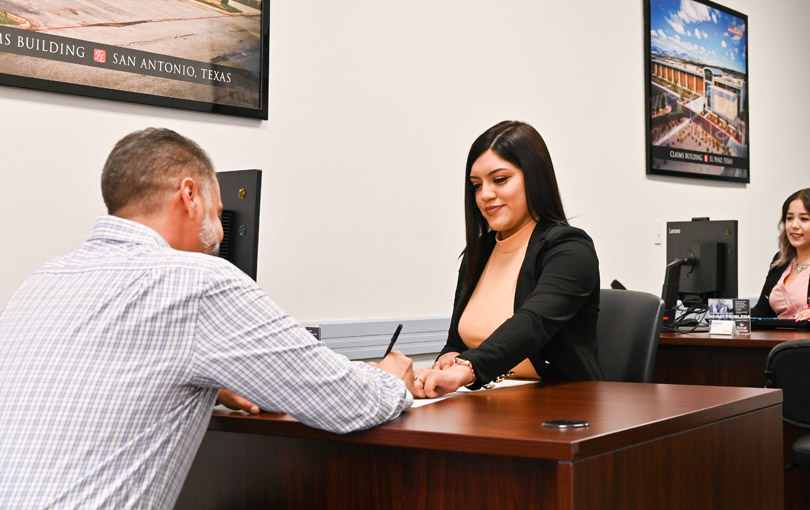 providing
excellent

insurance for your car

Our commitment to providing fast, dependable service and competitive rates for general auto insurance has made us one of the fastest growing auto insurance groups in America.
Started with a single store front in

El Paso Texas in 1974.

Top 5

Best "Cheapest" Car Insurance in Texas

— Market Watch. March 2021.

Expanded to over 12 states

, 800

offices and over 3500 employees.

An Auto Insurance Company
Close To You
We believe in being accessible to our customers and taking an active role in each community we serve. You can find our agencies in superstores and food retail markets, in towns large and small. Our local presence allows us to stand by our motto, "Where Being Local Matters."
We have offices at Walmart Supercenters in 10 states: California, Texas, New Mexico, Ilinois, Colorado, Alabama, Arizona, Ohio, Georgia and Oklahoma.
Other locations include:
California

- - Cardenas Supermarkets, Superior Markets, El Super, Vallarta Supermarkets & Fiesta Marts

Texas

- - Food King Supermarkets, Lowes Big 8 Foods, Fiesta Supermarkets & El Rancho Super Mercado

Oklahoma

- - La Michoacana


"Success is measured not only in profits, but

by integrity as well.

"
$

0

M

exceeding payments per month

0

+

claims handled per month

0

+

adjusters handling all claims for the company

0

+

staff appraisers providing our customers & claimants local customer service

0

+

employees in our own legal department

0

+

inhouse attorneys