File a Claim with

Fred Loya Insurance
Contact us during the hours listed below to report a claim and provide your accident information.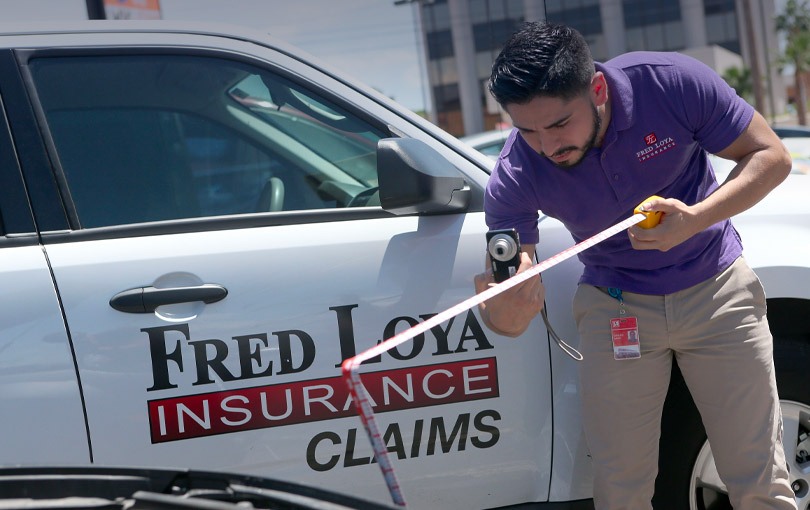 Hours of Operations:
M-F 8:00 am to 7:00 pm (MST)
Saturday 8:00 am to 4:00 pm (MST)
Our auto insurance
claim

process

A liability claims adjuster will be assigned to your loss report and contact you within 24 hours.
assess your policy

Review the insurance policy and coverages and determine what types of damages or injuries are covered.

OBTAIN ACCIDENT DETAILS

Contact all parties to the loss and obtain their statement of the accident facts (usually within the first 24 hours of the loss report).

PREPARE DAMAGE ESTIMATE

Secure photos of your vehicle and provide an estimate of the damages.

GATHER FACTS

Obtain additional facts or evidence regarding the loss, such as police reports, scene photos, witness statements and review state and local traffic laws where liability is questionable.

CLAIM SETTLEMENT

Come to a final disposition of the claim based on all the evidence gathered during the liability investigation.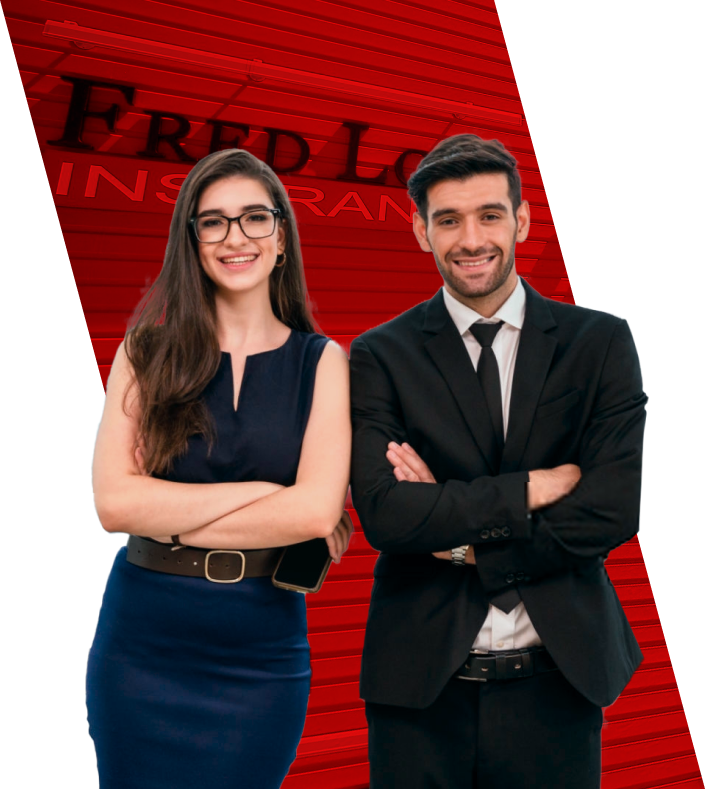 Customer Service

Customer Service is our number one priority

fast and easy

We pride ourselves on our quick and easy process to file an auto claim

dedicated professionals

Loya Insurance Group has three claim branches with dedicated claims professionals
Auto Claim
FAQ
How to handle insurance claim?
If you still have additional questions filing a claim, please contact an agent. Call 1-800-444-4040
You should file a claim as soon as possible after an accident occurs. Report your claim to Loya Insurance Group at 1-800-880-0472.
Office hours are from 8:00 am to 7:00 pm (MST) Monday through Friday, and Saturday from 8:00 am to 4:00 pm (MST).
Take steps to protect your vehicle. For example, cover a broken window with plastic or park it in a garage.If your vehicle was towed, find out where it was taken.
Create a file with all documentation related to the loss, including police reports and accident exchange information.
To file a claim, please contact our Claims Department for further assistance. Please have all accident information readily available.
When a loss is reported, a liability adjuster must determine if the loss is covered. The adjuster will gather evidence to support their acceptance or denial of a claim.
Types of evidence include statements or interviews, damage estimates and photos, police reports, scene investigations, and applicability of state and local traffic laws.
Please contact us to submit your claim by calling 1-800-880-0472 to a live agent Monday thru Friday 8:00 am to 7:00 pm (MST), and Saturday from 8:00 am to 4:00 pm (MST). Once your claim is filed, our representatives will guide you through the claim process and make sure your questions are answered quickly.
Our goal is to keep you informed and through the claims process. Please be prepared to provide some basic information and we will take it from there connecting you with your assigned claims adjuster.
From that point forward you can contact them directly for any questions or to provide/secure any information needed to get your claim processed quickly.
The Fred Loya Insurance Group handles claims from all subsidiaries:
Loya Insurance Company, Fred Loya Insurance and Young America Insurance.