Car Insurance In
Texas
Recognized as one of the best affordable car insurance providers in Texas, we'll guide you through the state requirements, provide tips on reducing your insurance cost and help you find the right coverage for your needs.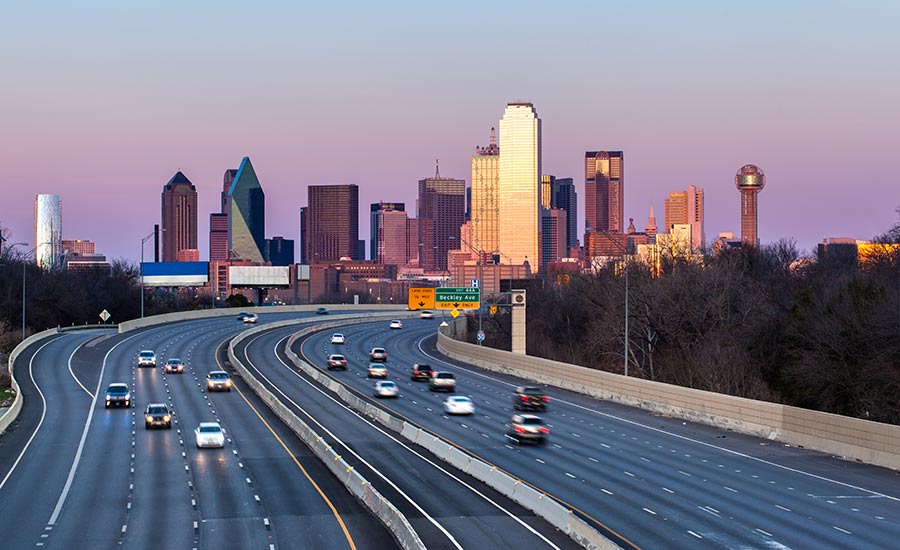 Best

Cheap Car Insurance In Texas

Looking for the cheapest car insurance in Texas? 

According to a 2021 Market Watch Report, the Loya Insurance Group ranks among the top five "best cheap auto insurance" companies in Texas, offering an average price of $545 per year as reported in Value Penguin's research on Texas insurance rates. 

In Texas, minimum car insurance requirements are known as 30/60/25. This minimum liability law states that you must have $30,000 per injured person, $60,000 per accident and $25,000 for property damage. 

At Fred Loya Insurance, we offer ample coverage options from minimum liability coverage to comprehensive, medical, and even rental car reimbursement or roadside assistance.  

Our local agents work with you to make sure you're covered under the best car insurance in Texas for your budget. 

You can find us in Walmart Supercenters, Food King Supermarkets, Lowe's Big 8 Food stores, Fiesta Marts and El Rancho Super Marts across the state, where we stand behind our motto, "Where Being Local Matters." 
Why

is car insurance so expensive?

Texas auto insurance can be pricey – here are some of the factors that affect your rate.
Driving history

A clean driving record can make you eligible for a discount. If you have multiple violations, your rate may increase.

Credit scores

How's your credit score? A good credit score can be an indicator of a responsible driver and can lower your car insurance rate.

Car Details

The make, model and year of your car can affect your rates. Repair expenses, the possibility of theft and the features on your vehicle are also taken into consideration.

Zip code

Your car insurance rate may vary depending on where you live. Factors like the population, traffic and the crime rate in your neighborhood can affect your rate.
Discounts

On Fred Loya's Auto Insurance In Texas
Multi-car Discount

Do you need coverage for the whole family? If you insure more than one vehicle with us, you may qualify for our Multi-car Discount.

Homeowner Discount

Are you a homeowner? If so, let us know! You may qualify for our Homeowner Discount.

Good Driver Discount

How's your driving record? If you have minimal or no violations, you may be eligible for our Good Driver Discount.

Prior Insurance Discount

Has your car been insured for the past six months? If so, you may be eligible for our Prior Insurance Discount

Claim-Free Discount

If you have a claim-free record, you may be eligible to save with our Claim-Free Discount.

EFT Discount

Set up automatic payments to save money on your policy with our EFT Discount.

Vehicle Alarm Discount

Does your car have an anti-theft alarm? If so, you might be eligible for our Vehicle Alarm Discount.

New Car Discount

Is your car new? Benefit from lower rates with our New Car Discount.
Texas Car Insurance
Requirements
| Coverage | Requirements |
| --- | --- |
| Bodily Injury Liability | At a minimum coverage of $30,000 per person, Bodily Injury Liability covers expenses related to bodily injury or death in an accident in which you are at fault. At a minimum coverage of $60,000 per accident, Bodily Injury Liability covers expenses related to bodily injury or death to more than one person in an accident in which you are at fault. |
| Property Damage Liability | At a minimum coverage of $25,000, Property Damage Liability covers damage expenses in an accident in which you are at fault. |
| Uninsured Motorist (Optional) | At a minimum of $30,000, Uninsured/Underinsured Motorist Insurance helps protect you financially you if you get into an accident with a driver who does not have insurance or is underinsured. |
| Personal Injury Protection (Optional) | Personal Injury Protection covers up to 100% of medical expenses and up to 80% of lost wages if you are unable to work after an accident. Plans can range from $2,500 to $5,000 and more. |
| Collision Coverage (Optional) | Collision coverage helps with vehicle repair expenses if you are in an accident involving a rollover, another car, an animal or a structure. |
| Comprehensive Coverage (Optional) | Comprehensive coverage helps with vehicle repair costs resulting from a non-accident incident, such as theft, vandalism, flood or fire. |
Fred Loya Locations in
Texas