Alabama

Auto Insurance

New to Alabama or the topic of Alabama auto insurance?

We'll share all you need to know about minimum requirements, coverage options and driving laws, plus how to save money on your policy with discounts and benefits from Young America Insurance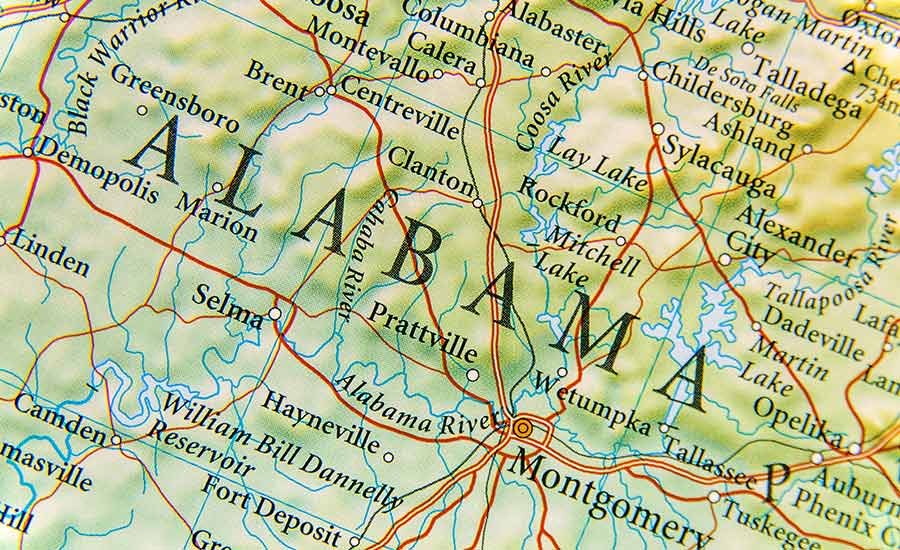 How Much

Does Alabama Auto Insurance Cost?

The average cost for full coverage car insurance in Alabama is $1,623, which aligns with the national average.

Your auto insurance rate will depend on several factors, including your location, age, driving history, choice of insurance company and more.
Affordable Car Insurance Quotes in Alabama
Looking for cheap car insurance in Alabama? At Fred Loya Insurance, we offer customized policies and cheaper rates with our numerous discounts, while providing you with the coverage you need. Our agents are available in convenient locations across the state, and they're ready to craft a policy that's right for you.
Our benefits for both new and existing customers include:
Immediate coverage without a credit check
Flexible payment options
Mobile alerts
Online payment options
A complimentary vehicle while your car is being repaired after an accident
Get Cheaper Car Insurance In Alabama With Our
Discounts
Multi-car Discount

Looking for better insurance rates for multiple vehicles? Our Multi-car Discount can help lower your premium!

Homeowner Discount

If you own a home, you may qualify for cheaper insurance with our Homeowner Discount.

Prior Insurance Discount

If your vehicle has been insured for the past six months or more, you may be eligible for reduced insurance rates with our Prior Insurance Discount.

Claim-Free Discount

Is your driving record claim-free? If so, you can save on your car insurance with our Claim-Free Discount.

EFT Discount

Benefit from our EFT Discount by setting up automatic monthly payments to ensure you're always on time.

Vehicle Alarm Discount

If your car is equipped with a state-approved alarm system, you may qualify for our Vehicle Alarm Discount.

New Car Discount

Did you recently purchase a new vehicle? Ask our agents if you qualify for our New Car Discount.

Anti-Lock Brakes Discount:

Is your car equipped with an anti-lock braking system? You might be eligible for our Anti-Lock Brakes Discount!
Alabama Minimum Car Insurance
Requirements
| Coverage | Requirements |
| --- | --- |
| Bodily Injury Liability | Bodily Injury Liability covers costs for bodily injury or death if you are found at fault in an accident. The minimum requirements are $25,000 per person and $50,000 per accident. |
| Property Damage Liability | Property Damage Liability pays for vehicle and structure damage if you are found at fault in an accident. The minimum requirement is $25,000. |
Fred Loya Locations in
Alabama
Alabama Car insurance
Laws And Regulations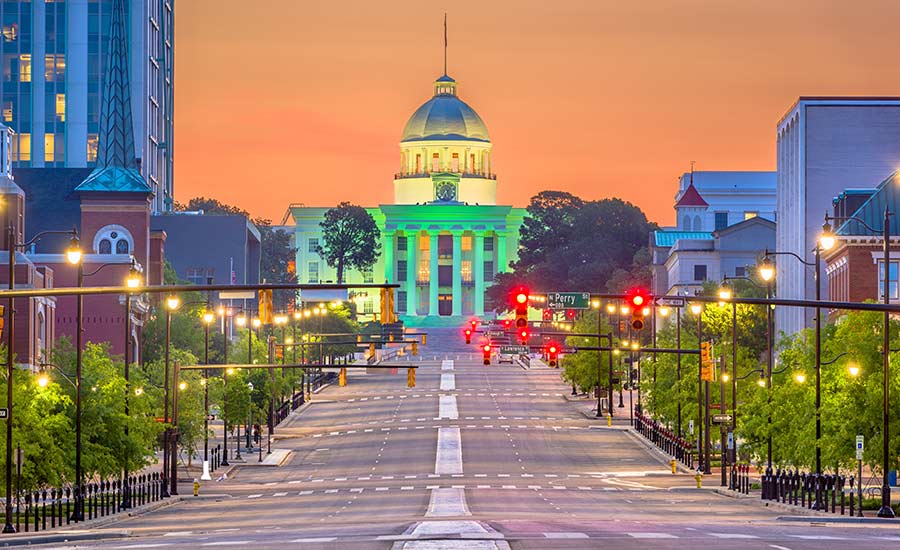 Alabama Driver's License Process
Stage I Learner's Permit
At the age of 15, you can apply for a Stage I learner's permit. To do this, you need to:
Have your parents' approval
Complete a written exam on the traffic laws in Alabama
Take a vision test
If you have successfully passed your driver's education classes, you are allowed to skip the written exam.
With a Stage I learner's permit, you are allowed to drive only when supervised by an adult 21 or over who is sitting in the front seat and has a valid driver's license.
Stage II Restricted Regular Driver's License
To apply for your Stage II restricted regular driver's license, you must meet the following conditions:
Be 16 years old
Have had a Stage I learner's permit for six months without any violations
Have completed 50 hours of supervised driving or a driver's education course
Have passed a driving exam
Stage III Unrestricted License
If you are 17 and have held your Stage II license for a minimum of six months, you can apply for a Stage III unrestricted license. With this type of license, the above restrictions that apply for Stage II are removed.
Driving Without Insurance In Alabama
The state of Alabama requires all drivers to have minimum liability auto insurance.
Penalties for driving without car insurance start at $500 for your first offense. For your second offense or subsequent violations, penalties may be as high as $1,000 and your driver's license and registration may be suspended.
Reinstatement is $200 for your first offense and $400 for subsequent violations.
Alabama Teen Driving Laws
Teen driving laws in Alabama help ensure safety for young drivers and everyone else on the road.
If you have a Stage II restricted regular driver's license, you are not allowed to drive between midnight and 6 a.m. unless:
You are heading to/from school or work
You are driving to/from hunting or fishing, and you have a hunting or fishing license
You are driving due to an emergency
You are travelling with a licensed driver who is 21 or over
You are allowed to transport only one passenger who is not a family member.
If you are under 18 and hold a Stage II license, you are not permitted to use a handheld cellphone while driving. Penalties for cell phone usage while driving range from $150 to $350.
Alabama Seat Belt Laws
The Click It or Ticket initiative, police checkpoints, saturation patrols and nighttime enforcement programs emphasize the importance of seat belt laws in Alabama.
Every driver and passenger in Alabama is required to wear a seat belt.
Seat belt laws are primary for those sitting in the front, and secondary for passengers travelling in the back of the car.
If you are caught driving without wearing a seat belt, you will be fined a base fee of $25.
Alabama law also requires children under 5 years old to be transported in special child or booster seat.
Alabama Distracted Driving Laws
While talking on the phone in your car is legal in Alabama, you are strictly prohibited to text or search the internet while driving.
If you are stopped for texting while behind the wheel, you will receive a ticket for reckless driving. The fine is $25 for your first offense, $50 for your second offense and $75 for each subsequent violation, in addition to points on your driver's license.
The exceptions to texting laws include:
Contacting police, paramedics and other emergency services
Using GPS when it has been pre-programmed (programming during driving is illegal)
Texting while parked or pulled over on the shoulder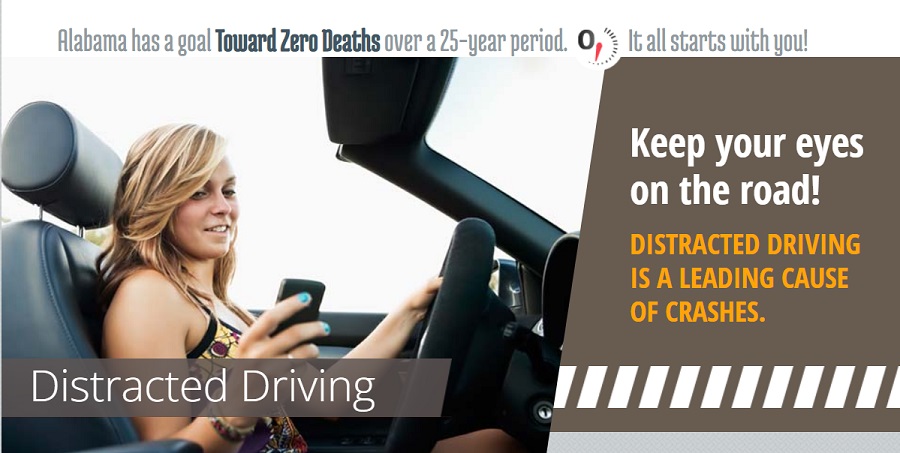 *All information was gathered from official state websites and is accurate as of November 1, 2021.
Alabama Auto Insurance
Common Questions
If you still have additional questions, please contact an agent.
CALL 1-800-444-4040
No, Alabama is not a no-fault state. If you are at fault for an incident on the road, you will be held financially responsible for bodily injury and damages.
Yes, Alabama is a contributory negligence state. This means that even if you are only 1% at fault in an accident, you cannot recover any funds in a lawsuit. Only Alabama, four other states and the District of Columbia follow the contributory negligence rule in the United States.
The minimum auto insurance requirements in Alabama are commonly referred to as 25/50/25. The requirements are:
Bodily injury liability per person: $25,000
Bodily injury liability for two or more persons: $50,000
Property damage liability: $25,000 per accident
If you drive without car insurance in Alabama, you will face fines that range from $500 for your first offence to $1,000 for subsequent violations. Your driver's license and vehicle registration may also be suspended.
You must purchase your Alabama auto insurance before you register your vehicle. If you are moving to the state, you have 30 days to transfer your license and registration.
If you live in Alabama and buy a new vehicle, you need to purchase insurance in order to register the vehicle.