Nevada

Car Insurance

Have questions about Nevada car insurance?

Find everything you need to know, from minimum insurance requirements and coverage options to driving regulations, FAQ's and discounts with Fred Loya Insurance.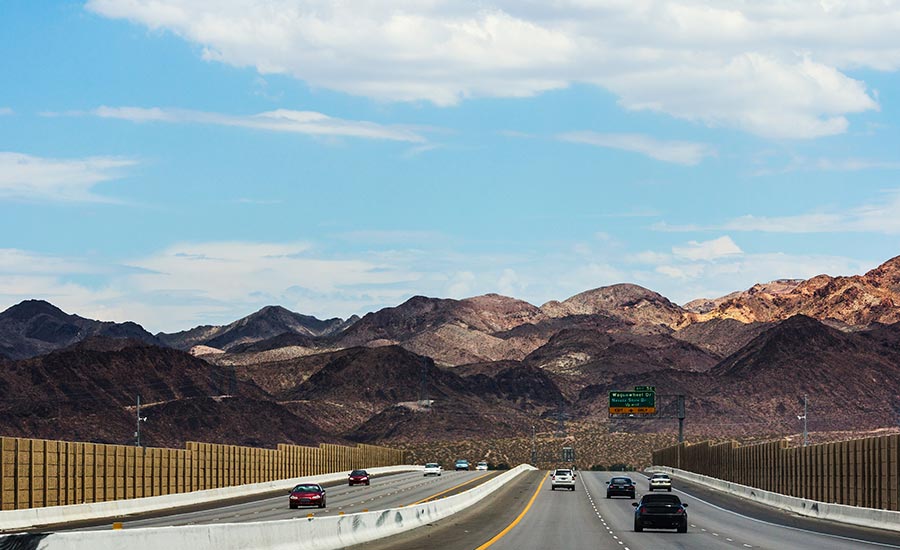 How Much

Does Car Insurance In Nevada Cost?

Looking for the cheapest car insurance in Nevada? Car insurance in Nevada is costly compared to the national average. The average cost for full coverage is $1,802 per year, 26.2% higher than the United States average.

The factors that can affect your insurance rates include your driving record, claims and credit history, the model and make of your vehicle and more.
The Best Affordable Car Insurance In Nevada
Fred Loya Insurance is among the most trusted car insurance companies in Nevada. We offer customized insurance policies at affordable prices.
Join us to benefit from our diverse discounts, additional coverage options and individual advice for any situation you may encounter on the road and beyond. Our experienced agents will customize a unique policy for you based on your needs and budget.
Why Choose Fred Loya Insurance In Nevada?
At Fred Loya Insurance we value both our new clients and our loyal members. In return for the trust you place in us, we are happy to offer special benefits.
Are you a new client? Take advantage of our immediate coverage without a credit check, customized policies and flexible payment options.
Are you one of our loyal members? Benefit from online payment options, mobile alerts and a complementary rental vehicle during car repair after an accident.
Get
Cheaper

Auto Insurance In Nevada With Our Fred Loya Insurance Discounts
Prior Insurance Discount

If your car has been insured for six months or more, you may be eligible to save with our Prior Insurance Discount!

Homeowner Discount

If you are a homeowner, you may qualify for reduced insurance rates with our Homeowner Discount!

Claim-Free Discount

Is your driving record claim-free? Ask our agents if you can save with our Claim-Free discount.

Multi-car Discount

Insure several cars with us and save money with our Multi-car Discount!

EFT Discount

By automating your insurance payments, you can save on your policy with our EFT Discount.

Renewal Discount

Is the time for your insurance renewal approaching? Renew your policy one month early and you may be eligible for our Renewal Discount!

New Car Discount

Have you recently purchased a new car? Benefit from reduced car insurance rates with our New Car Discount.

Vehicle Alarm Discount

Is your vehicle equipped with a state-approved anti-theft alarm system? Ask our agents if you can save with our Vehicle Alarm Discount!

Air Bag Discount

We value safety! If your vehicle has air bags, you can save with our Air Bag Discount.
Nevada Minimum Car Insurance
Requirements
| Coverage | Requirements |
| --- | --- |
| Bodily Injury Liability | Bodily Injury Liability covers costs associated with bodily injury or death if you cause an accident. The minimum requirements are $25,000 per person and $50,000 per accident. |
| Property Damage Liability | Property Damage Liability covers costs associated with car or structure repair if you cause an accident. The minimum requirement is $20,000. |
Fred Loya Locations in
Nevada
Nevada Car Insurance
Laws And Regulations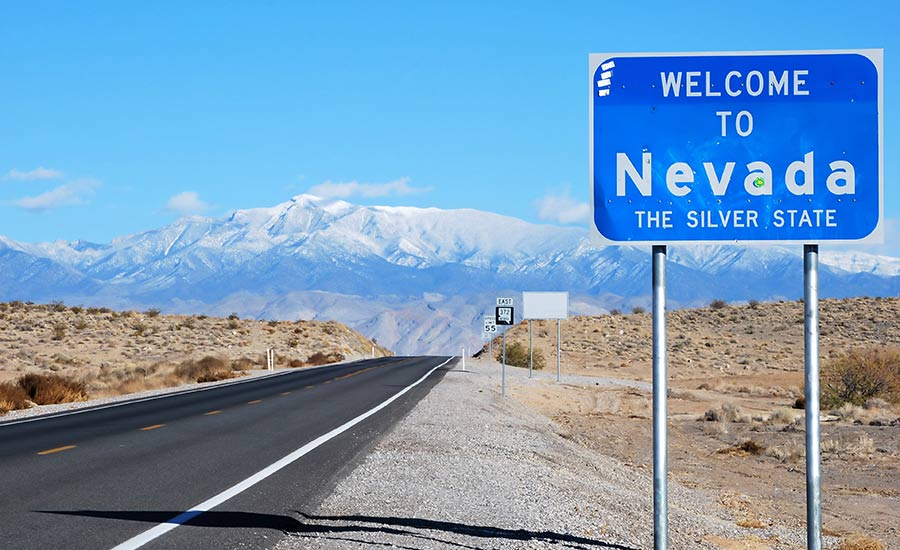 Nevada Driver's License Process
Instruction Permit
When you are 15½ years old, you can apply for your instruction permit. You will need to:
Show proof of identity and residency
Pass a driver's education course approved by the DMV
Pass written and vision tests
Your instruction permit, valid for 12 months, allows you to drive only with a licensed driver who is 21 years old or older. To apply for your driver's license you must:
Hold your instruction permit for at least six months
Complete a driver education course
Complete 50 hours of driving under supervision, including ten hours of night driving
If you are unable to find driver education course within a 30-mile radius of your residential address, you will need to complete 100 hours of behind-the-wheel training.
Driver's License
You can apply for your driver's license at the age of 16. To obtain your license, you must show the necessary documents, pass a driving test and have:
A valid instruction permit for a minimum of six months
No at-fault accidents during the six-month period before applying
No moving violations in the same period
No alcohol or drug convictions
Driving Without Auto Insurance In Nevada
Auto insurance is mandatory in the state of Nevada.
The state's online verification system, called the LIVE Program, can electronically track you as a car owner and determine if your car insurance policy has lapsed. If you experience a lapse in coverage, your (former) car insurance company is obligated to inform the DMV.
Nevada doesn't have a grace period for lapsed coverage. If you drive without auto insurance you will receive an immediate fine of $250. Consequent fines could cost you up to $2,000 and result in a license suspension, depending on the number of offenses and period of lapsed coverage.
Nevada Teen Driving Laws
Nevada's teen driving laws help ensure the safety of young drivers and their passengers.
If you have an instruction permit you can drive only when accompanied by a licensed driver who is 21 years old and who has minimum one year of driving experience.
If you have a driver's license but you are under 18, you are not allowed to transport passengers under 18 for the first six months, unless they are immediate family members.
If you are under 18, you are not permitted to drive between 10 p.m. and 5 a.m. Exceptions to this rule include situations when you drive to or from work or school.
Nevada Seat Belt Laws
Seat belt laws in Nevada are designed to protect drivers and passengers of all ages.
All passengers in the vehicle are required to wear seat belts
Children under 2 years old should be transported in a rear-facing safety seat in the vehicle's back seat
Children who are younger than 6 years old must use a booster seat
If you are caught without your seat belt, you may be fined $25
Nevada Distracted Driving
Nevada's distracted driving laws prohibit hand-held cell phone use, including calls, texting and internet usage. You can talk on the phone with a hands-free device only. You are allowed to touch your phone strictly for activation or deactivation while making voice calls.
Exceptions include:
Reporting a safety hazard, criminal activity or medical emergency
Using a vehicle-integrated voice-operated navigation system
Using citizen band or alternative two-way radio with a hand-held microphone
Reporting by firefighter, law enforcement or emergency services during work
Communication by utility workers in case of an emergency
Communication by amateur radio operators in case of a disaster or emergency
If you violate the law, you will face:
A fine of $50 for your first offense during a seven-year period
A fine of $100 for your second offense
A fine of $250 for your third offense or subsequent violations
The first offense is not regarded as a moving violation. You will face four demerit points for a second or subsequent violation.
You may receive a double fine if you break the law in a work zone plus pay additional administrative fees imposed by the court.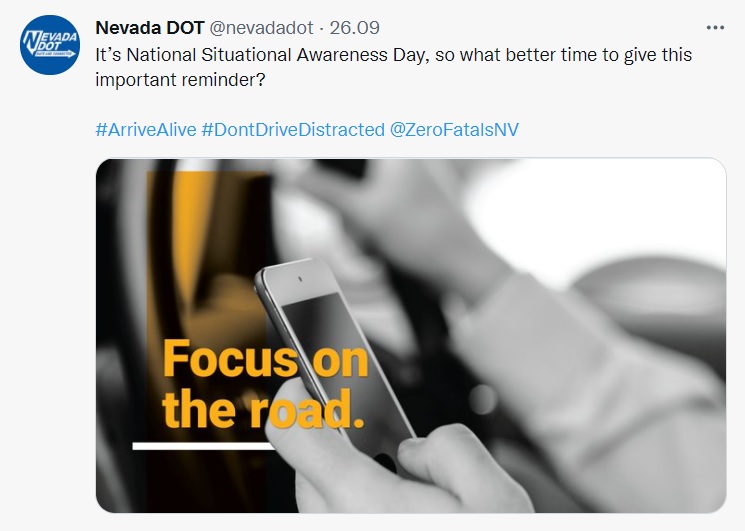 *All information was gathered from official state websites and is accurate as of November 1, 2021.
Nevada Car Insurance
Common Questions
If you still have additional questions, please contact an agent.
CALL 1-800-444-4040
Nevada has a graduated system of penalty fees and fines for periods without auto insurance. The fines become more serious after each violation, and include driver's license suspension and fines of up to $1,750. Additional penalties may be more severe and court-administered.
No, Nevada is an at-fault state. That means that the person who causes an accident is financially responsible for the damages and injuries they cause.
No, you cannot drive with out-of-state insurance in Nevada. You must notify your insurance company if you are moving to Nevada and transfer your policy or switch to a new insurance company.
Yes, you can show your proof of your Nevada insurance on your mobile device.