Why Switch Your Car Insurance?
59% of drivers in the United States say they would change their insurance company if switching allowed them to save a minimum of $250 per year, according to a survey conducted by carinsurance.com.
The same survey also found that switching to a new company could lead to a potential annual saving as high as $1,647—an average of 178% for a comprehensive & collision auto insurance policy.
Would you switch your car insurance, if you knew it could save you a significant amount of money per year?
We'll share why, when and how to switch car insurance companies, plus explain how you can benefit from cheaper insurance rates with Fred Loya Insurance.
The main benefit of changing car insurance companies is the possibility of a reduced premium. If your rates have gone up, shopping around for quotes from different auto insurance providers can help you find a new company that offers the coverage you need at a more affordable rate.
In addition to a lower premium, different insurance companies offer different benefits. For example, the benefits at Fred Loya Insurance include flexible payment options, mobile alerts and numerous discounts based on your driving record, prior insurance, vehicle safety features and more.
Researching alternative car insurance companies can help you find a provider that perfectly matches your needs and budget – especially when you're planning on making changes to your coverage.  
Yet according to a recent survey, around 40% of drivers say they don't compare quotes and shop around for auto insurance as often as they should, even though it could save them money.
When To Switch Your Car Insurance
When is the best time to change your car insurance company? If any of these situations apply to you, you could potentially benefit from finding a new provider with lower rates or better benefits:
1. Your Policy Is About To Renew
If you've had your policy for a while, there might be more competitive offers on the market or even new insurance agencies in your area that are offering promotional rates.
2. You Had A Bad Experience Filing A Claim
Whether you experienced an unfriendly or uncooperative attitude, your company was slow to file your claim, or you encountered other issues, it might be worth looking for a different agency you can trust.
3. You Plan To Buy A New Vehicle
When you purchase a new car, it's always a good idea to opt for Comprehensive and Collision coverage so you can protect your investment. You might be able to find more affordable rates at another company, and even find a company that offers a new car discount – like we offer at Fred Loya Insurance!
4. You Are Moving
If you're moving to a state where your current car insurance company doesn't operate, you'll need to find a new provider.
If you're moving within the state, it still might pay off to check quotes from other companies. Location is one of the factors that affects your rate, so a new city might give you the opportunity to reduce your premium with a different provider.
5. You Are Getting Married
If you and your partner are with different insurance companies and you're getting married, combining your policy at the same company could lower your rate through marriage discounts and multi-car discounts.
6. Your Child Is A Teen Driver
Adding a teen to your policy can substantially increase your premium. If it's time to add your teen driver to your policy, it may be worth shopping around to search for the best deal. 
7. You Plan To Increase Or Reduce Coverage
You may be planning to increase or decrease your coverage for different reasons. For example, maybe you're retiring and your daily commute is about to become history.
Or maybe you just paid off your car and you've decided you don't need as much coverage anymore.  
Regardless of your exact situation, shopping around for an insurance company that offers customized policies, like Fred Loya Insurance, could save you a significant amount of money on your premium.
8. You See Drastic Changes In Your Credit Score
Your credit history is among the factors that can affect your insurance premium. If you see a substantial increase or decrease in your credit score, you may want to get quotes from different providers to find the best rate.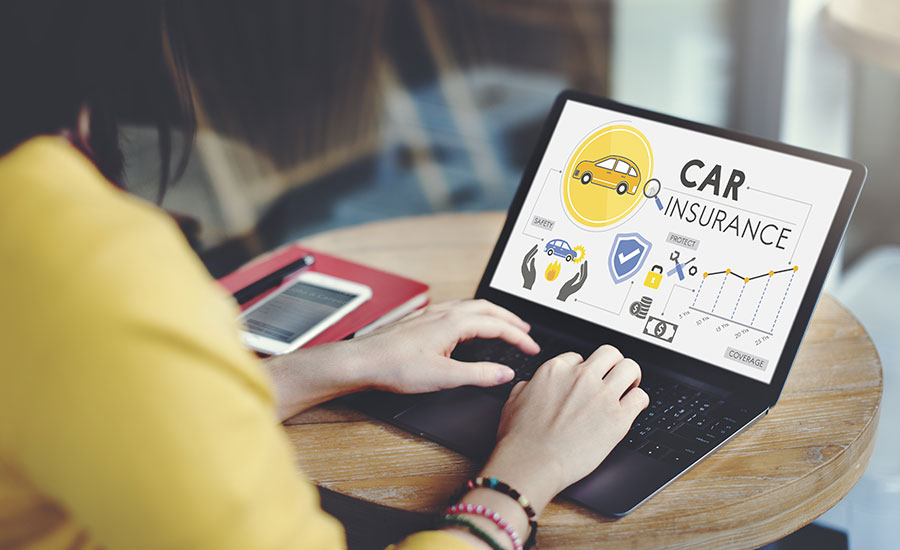 How To Switch Car Insurance Companies In 9 Steps
When switching car insurance companies, it's important to set up your new policy before cancelling your current one.
If there is a gap and you're left driving uninsured for any period of time, you can face serious consequences; from a license suspension to monetary fines and more. Here's our step-by-step guide on how to switch car insurance companies:
1. Collect Quotes And Compare Them
Shop around to check offers from insurance companies in your area and find out what kind of rates you can get for the coverage you need. Compare coverage options, discounts and other benefits, in addition to premiums.
Start your search by finding a Fred Loya Insurance office that is near you and ask our agents for a quote!
2. Research The Company You Want To Move To
Read customer reviews regarding the handling of claims, speed of processing the claim, reputation, customer service and more. This will help you choose a car insurance company you can trust.
3. Contact Your Current Insurance Company
If you contact your current insurance company to let them know you are considering a move, they may offer you a lower rate to match or even beat quotes from other companies.
4. Purchase Your New Policy
After you decide on the start date of your policy, you can purchase the policy so it's active.
5. Cancel Your Old Policy
When you cancel your old policy, don't forget to ask about cancellation fees and refunds. Typically, you will be refunded for the remaining time left on your policy that you won't use.
6. Ensure Confirmation On Your Policy Cancellation
Mistakes do happen, so make sure you have your cancelation in writing. Confirmation of cancelation will help you avoid automatic renewal and other fees. 
7. If You Have A Car Loan Or Lease, Notify Your Lender
Your lender may require you to have a specific amount or type of coverage because they have a financial stake in your vehicle. Ask your new insurance company to send evidence of your new insurance to your lender to make sure they have updated information.
8. Change Your ID Card
Most states provide digital proof of insurance, and many insurance companies allow you to download a digital ID card on your phone. Do this right away so you don't forget and end up being stopped without proof of insurance.
9. Review Your Active Policy Regularly
This simple action will help you stay on top of renewal dates, special conditions, avoidable fees and more.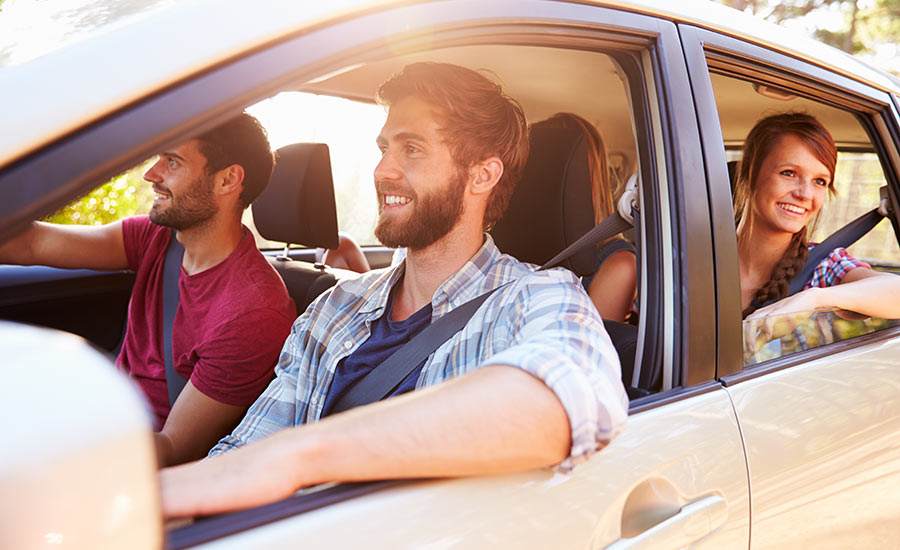 How To Change Your Car Insurance To Fred Loya Insurance
As an auto insurance leader with 45+ years of history and thousands of satisfied customers, at Fred Loya Insurance we offer car insurance policies customized to your needs and budget.
Visit our offices to get information about everything we offer: the minimum insurance requirements for your state, additional coverage options, discounts you can qualify for and the benefits we offer!
Our offices are located in shopping malls and supermarkets in 12 U.S. states:
When you switch to Fred Loya Insurance, it's fast, easy and hassle-free.
Key Takeaways On Changing Your Car Insurance
Switching to a new car insurance company can help you save a significant amount of money on your premium, and offer better options for additional coverage, benefits, discounts, payment options and more.
To make the best choice, shop around and compare all of the offers in your area. Remember not to cancel your current policy until your new one is active.
At Fred Loya Insurance, our experienced agents will help you every step of the way to make your move fast and easy, and find you a more affordable rate for your policy. Visit our offices to get more information about what we have to offer!